Posted On 2020-07-09
The Philippine Software Industry Association (PSIA)

, in its commitment to provide companies with timely and accurate information especially during this time of crisis, has organized a Town Hall Meeting. It serves as an interactive platform for members and concerned government and/or private institutions. RGF Executive Search Philippines understands the need to adapt and flourish in this new normal.
"New Normal Economy"

was held last July 9, 2020. For this Townhall Meeting, Charito "Ching Plaza is the resource speaker; she was the Director-General of Philippine Economic Zone Authority.

She shared PEZA's strategies, programs, and her insights on how the IT and software sector can continue to thrive and help economic growth in this new normal economy.
PEZA is the top investment promotion agency in the Philippines which is mandated to register, manage, & and operate public & and private economic zones in the country.
PEZA's ease of doing the business provides a one-stop-shop and non-stop shop.
It continues to receive recognitions from International institutions.
As of today, there are 408 operating ecozones nationwide. 74 Industrial and export processing zone, 290 IT parks, 19 tourism ecozones, 3 medical and 22 agro-industrial parks. It has generated P3.9 trillion investments and employed 1.6 million from 1995 to 2019.
1. Lack of public transport
2. HThe High cost of shuttle service
3. Lack of raw materials/canceled orders
4. Costly and insufficient accommodations
5. Lack of workers to constitute the skeletal workforce
6. Lack of social distancing due to lack of space in the production area
However, the Bayanihan Act Assistance Program will help reprieve the situation thru these measures:
1. PEZA will issue WFH set-up until December 2020 for some employees
2. They will provide temporary housing to the employees
3. PEZA will provide assistance to export and import industries thru PPP and joint ventures to build a mega ecozone integrated with transportation and logistics hubs in every region to spread and accelerate investments and jobs in the countryside
RGF Executive Search can provide you with insights about Asia Job Market and can get you access to its best talents.
Contact Us
In this article: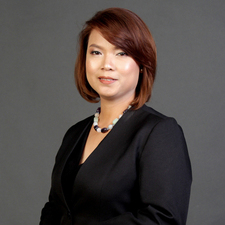 Heidi Buencamino
Business Development Director, RGF Executive Search Philippines