Posted On 2020-08-06
I joined Amcham's first-ever Virtual Networking Event last August 06, 2020, via Zoom. This exposed me to new market opportunities; I was able to expand and build my network in the comfort of my home.
AmCham prepared exciting activities and an informative session. The program started with a Virtual Cocktail Masterclass together with Shangri-la at the Fort.
It has proceeded with a quick learning session from the guest speaker Mr. Francis Kong. Mr. Kong is a columnist for the Philippine Star, and his column has been awarded "Best Business Column" for the years 2009, 2010, 2013 to 2015, and a Hall of Fame Award in 2016 by the Catholic Mass Media Awards.
He also holds a segment in a radio program called "Business Matters" at DZFE-FM 98.7 where he shares his insights on business, values, and leadership.
His topic was: "Cultivating Effective Leadership in Times of Crisis". He and shared his tips insights on how business leaders can navigate this crisis positively and rebuild their organization effectively especially during these challenging times.
AmCham event proceeded with the Virtual Networking Session to meet, greet, and socialize with different business professionals from our own office/home. Attendees were assigned to different Zoom breakout rooms and started networking.
Each attendee had the chance to deliver their elevator pitch, present their company, and chat with other participants.
We grabbed ourselves a drink and exchanged e-business cards, everyone walked away with several new connections created new deals, and supported one another despite these uncertain times.
RGF Executive Search can provide you with insights about Asia Job Market and can get you access to its best talents.
Contact Us
In this article: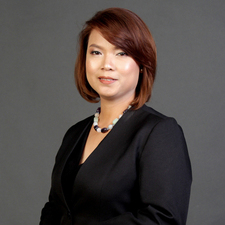 Heidi Buencamino
Business Development Director, RGF Executive Search Philippines