Posted On 2020-07-09
I recently attended a free webinar entitled "Redefining Retail Landscape" last July 9, 2020, via Zoom. This online event is organized by AmCham North Luzon and sponsored by BDO.
The COVID-19 Pandemic has caused business disruption to the country's enterprises. Brick-and-mortar-stores closed down, mall tenants and retailers were quick to think of game plans to thrive, some adopting online platforms, and changing their operating models. As an executive recruitment firm, it is a must for us to know the ways to successfully cope with the current challenges of the retail industry and provide support the best way possible.
The guest speaker, Steven T. Tan provided us an overview of the challenges, the current retail trends, and how this crisis redefines the retail landscape for the new norm. Steven T. Tan is the President of SM Supermalls and has the role of overseeing mall developments in the Philippines and China.
In his talk, he mentioned three main challenges facing the retail industry:
1. Health & Safety Regulations
2. Consumer Confidence & Spending Power
3. Lingering Fear among Filipinos
Amidst these challenges, retail has to adapt and transform fast. He discussed: the 4R's for the new retail landscape:
1. Reposition yourself as Essential
2. Repurpose your assets, spaces & people
3. Be readily available to customers
4. Re-Start the economy responsibly
Find your niche to be relevant, give customers more options, speed is essential, pivot business as fast as you can.
RGF Executive Search can provide you with insights about Asia Job Market and can get you access to its best talents.
Contact Us
In this article: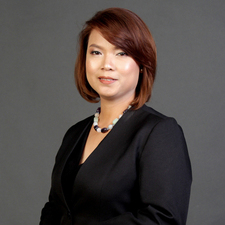 Heidi Buencamino
Business Development Director, RGF Executive Search Philippines